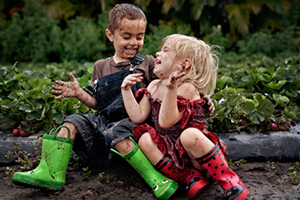 Help Me Grow SC welcomes referrals from community agencies, early childhood education providers, and healthcare providers.  Parents and caregivers can also submit an online service request.  
To make a referral or service request, click the link below and complete the referral form in its entirety. If you are provider making a referral, the family must be aware of the referral. 

After submitting the referral, a Help Me Grow SC care coordinator will contact the family.  We are currently experiencing a delay due to staffing and increased volume of referrals, our response times will be slower than usual.  We will connect with you as soon as possible. 

If you have any questions about making a referral, please give us a call at 855-476-9211 or email us at 

referrals@helpmegrowsc.org

.
Click here to make a referral or request services