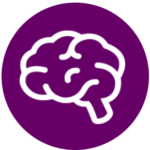 A child's brain at birth contains billions of neurons. Support healthy brain growth by  caring for and playing with your child. 90%of a child's brain is developed by age 5.
Developmental challenges are normal. 1 in 5 children will experience some sort of developmental delay. So, if you notice something, speak up. You know your child best.
Taking action early matters most. 70% of children with developmental challenges don't receive any assistance before age 5.
It's normal for a child to walk as early as 9 months or as late as 18 months. Children develop at their own pace.
Children grow in five key developmental domains which the Ages and Stages Screening explores: Communication, Gross Motor, Fine Motor, Problem Solving and Personal-Social. Learn more by checking out our Intro to Child Development page .
Unless concerns have been identified, ongoing screening every 4-6 months is recommended through age 5 ½. It's critical that parents continue to monitor their child's development throughout the early years.
Only 1 of every 4 South Carolina children age 5 and under receives a developmental screening. Share this site with your friends and help us make universal screening a reality!